We just learned about The Sugar Creek Gang, despite that the series was written back in 1939 by Baptist minister, Paul Hutchens.
If you're not familiar with them, The Sugar Creek Gang is a  Christian-based adventure series revolving around the young lives of Bill Collins and his friends Circus, Dragonfly, Poetry, Big Jim and Little Jim.  We learn about their family life, learning to love Jesus, their days in a one-room schoolhouse, and growing up outdoors amidst arguments and even a few all-out fights.
Paul Ramseyer, using the studios of Northwestern College Radio in St. Paul Minnesota, recorded his reading of the books, and they are now available on audio cd by Beloved Books.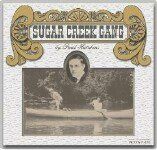 Sugar Creek Gang Audios Volume 1 includes these 6 stories:
The Swamp Robber
The Killer Bear
The Winter Rescue
The Lost Campers
Chicago Adventure
The Secret Hideout
My 7-year-old boy absolutely loves listening to these narrations.
In case you haven't been reading my blog for a while (or if you don't know us in real life), my boy is VERY active.  He's the type of boy who either needs someone to direct him in his play, or he tends to "get into things" if left to his own devices.
Despite his overabundance of activity, he can always sit (relatively) still for books.  Even when he was a very little whirlwind, he would stay calm enough for me to go through an entire stack of books with him.  Once the books ran out, he was off to wreaking havoc running around again.
This audio series is no different in that respect.  Each story spans 2 cds, and is roughly 2 hours long.
The other week my son was home sick from school.  Every time he ran around he would have a huge coughing fit that would actually lead him to vomit (sorry!).  It was imperative that I kept him quiet and still, which he can manage for short lengths of time.  This is normally a VERY difficult task for large lengths of time.
He spent that entire morning listening to the Sugar Creek Gang audios.  He was so engrossed in the stories – and each time the disc ran out he would call for me to pop the next one in!
A lot of times our sick days are spent in front of the TV.  I suffer through the mommy-guilt of letting them watch too much TV, and they end up being really cranky afterwards.   Listening to the Sugar Creek Gang cds did not have this negative effect on him, and I didn't feel the mommy-guilt about having him spend hours and hours listening to them, either.
Mr. Ramseyer's narration is full of inflection and he really makes the stories come alive as he's reading them.
These audio cds are meant for boys and girls ages  6-12.  The complete 36-book audio series has over 100 hours on 72 CDs!  I'm looking into getting him the next volume for Christmas….  🙂
Sugar Creek Gang Volume 1 CDs can be purchased for $54.95  If you'd like a sampling of this before you buy it, you may purchase the first COMPLETE story, "Swamp Robber", for only $4.95 and FREE First Class postage!
Volumes 2-6 are also available for $54.95 each, or you can save and get the entire set.  At the time of this writing, the set is on sale for $279.70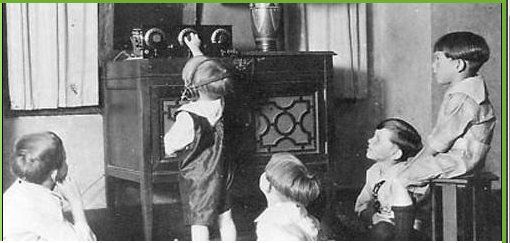 Disclaimer: I received a complimentary set of Sugar Creek Gang Volume 1 audio CDs in exchange for my honest review. All thoughts and opinions are my own. No monetary compensation was received.