$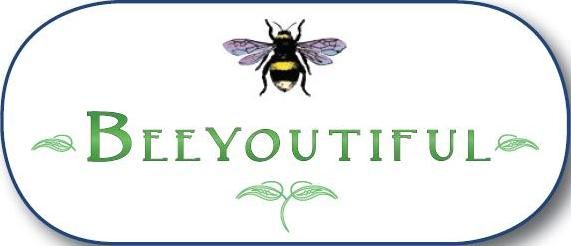 BeeYouTiful.com is a site that offers natural wellness products for your skin & hair, bone & joint health, pregnancy, weight management, circulation, digestion and more.    BeeYouTiful is owned by Steve and Stephanie Tallent.  They strive to share all of the natural products that they have used and love with their own family, as well as educate people on how to benefit the most from the products.
We had the opportunity to review the Miracle Skin Salve and the orange lip balm.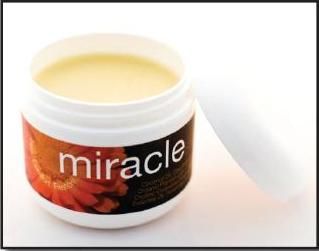 The ingredients listed on the jar of Miracle Skin Salve are:
Coconut Oil
Organic Plantain Leaf
Organic Comfrey Root
Organic Calendula Flowers
Cold Press Olive Oil
Beeswax
Propolis
Lavender Essential Oil
Rosemary Essential Oil
I have VERY dry skin in these harsh, CT winters.  My hands suffer the most, since I wash them 9 million times a day.   I have tried a lot of different things over the years on my hands.  Some things that I've tried sting the chafed skin on my hands (even though it's supposed to be made for that purpose), or it has an overpowering chalky scent that makes my husband's allergies act up.
The skin salve, with it's all natural ingredients didn't sting or have an overpowering scent.
We've also tried the salve on:
burns that Hubby and I have gotten – it was nice and soothing, and took the pain of the burn away;
my daughter's cheeks which tend to be dry at this time of year  – no stinging or adverse reactions;
on cuts that we've gotten – the kids are wary of things that we put on the cuts since some things sting – we've had no complaints with the salve;
dry/chapped lips;
I've even put it on a deep scar that I have on my foot from a surgery that I had about 6 years ago.  Because of its location, the skin never really healed properly (which was expected – the doctor warned me that would happen), and it often hurts me still.  Again, I've tried several different things on the scar.  The salve really makes it feel better – it has a cooling, soothing feeling that I really like.
The suggested uses of the Salve are for:
sunburn
chapped lips
diaper rash
painful wounds
burns
Miracle Skin Salve comes in a 2 oz. size and a 4 oz. size.  The 2 oz. retails for $15.00 with discounts if you buy 3 ($13.50 each), 6 ($12.75 each) or 12 ($12.00 each).
The 4 oz. size retails for $25.00 with discounts if you buy 3 ($22.50 each), 6 ($21.25 each), or 12 ($20.00 each).
The BeeYouTiful All Natural Lip B.A.L.M. comes in Orange scent and Peppermint.
The ingredients include:
Organic Grapeseed Oil
Organic Shea Butter
Beeswax
Orange Essential Oil (Peppermint Essential Oil is used instead in the Peppermint scented balm)
We received the Orange scented one, and I love the way that it smells. It feels very nice on chapped lips!
The Lip B.A.L.M. retails for $3.00.
Other products reviewed by the other Crew members include:
Berry Well
Hair Shine
Milk and Honey Facial Bar
Ow Ease
Tension Tamer
Tummy Tune-up
Winter Breeze Vapor Rub
Check out the TOS Crew site to read about the other products and what our Crew members had to say about them!
Disclaimer: I received a 2 oz. jar of Miracle Salve and a tube of Orange scented lip balm in exchange for my honest opinion.  No monetary compensation was received.  All thoughts and opinions are my own.