My kiddos have always loved music….even from when they were just babies!   We've had a blast reviewing Swan Lake by Maestro Classics!
The tracks on the Swan Lake CD are:
The Story of Swan Lake
Tchaikovsky's Life
Speed Metal Swan
About the Music
"Tchaikovsky Wrote a Great Ballet"
Want to Have Some Fun? Prepare to Perform
"Tchaikovsky Wrote a Great Ballet" Sing-Along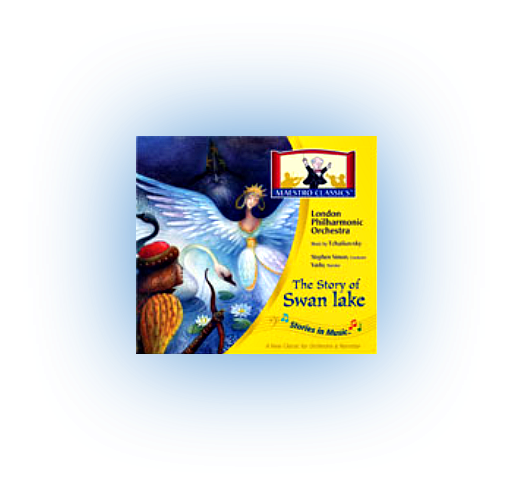 Now I must say, my 6-year-old tends to be very sensitive when he hears a story that has intense music or narration…..there were some parts of the Swan Lake story that made him very uncomfortable, so he wouldn't stay in the room for the whole story.  My daughter (who is almost 3) did fine with it, and I really enjoyed listening to it as well.
The second track plays some clips of some of Tchaikovsky's well-known works.  One of my favorite parts of this track was when the woman narrating said, "Would you like to know how an insecure, overly-sensitive, extremely messy boy became one of the most famous composers of all time?"
Wow!  I could easily use some of those descriptions for my own sweet boy….I keep reminding myself that his intensity is going to lead him to great things.  It's neat to see a similar type of boy who went on to make great music that the world can enjoy!
I also see this from the perspective of one who studied piano for most of my life.  You didn't really get a glimpse into the younger years of the composers (except for Mozart, who was known for performing for the Queen when he was 6!).  After each year's piano recital I would receive a plastic bust of a very serious looking composer ~ so they must have been serious all of their lives, right?  😉  But, I digress.
The kids REALLY enjoyed Speed Metal Swan!  They happened to have some glow sticks when we first received the CD, and this is what happened:
httpv://youtu.be/YrC4sEWrIvU
"About the Music" is narrated by Stephen Simon, who conducted Swan Lake for this cd.   He teaches about the different tempo of the waltzes, the key changes, and he describes how the music is written to help tell a story for a ballet.   I love the musical instruction of this track!
The last three tracks teach a song about Tchaikovsky and Swan Lake to the tune of…..Swan lake!
Tucked into the cd case is a booklet that has activities to help the kids reinforce what they learned about Swan Lake, including a maze, a dot-to-dot, a rebus puzzle story (where they use pictures in place of words throughout the story), a crossword, and illustrations of the major and minor scales.
The booklet also has the words and sheet music to "Tchaikovsky Wrote a Great Ballet", facts about Tchaikovsky, and biographies of Stephen Simon (the conductor); Yadu who narrated the Story of Swan Lake, the guitarist who did the Speed Metal Swan, and info on both the Acoustic and Electric guitars.
The total playing time of the cd is 54 minutes, and it is recommended for children 6+ and their families.  (though, as I said, my 3-year-old enjoyed this as well).
The Story of Swan Lake can be purchased from www.MaestroClassics.com for $16.98 for the cd, or $9.98 for the MP3 download. Don't forget to check out the other great titles on their site.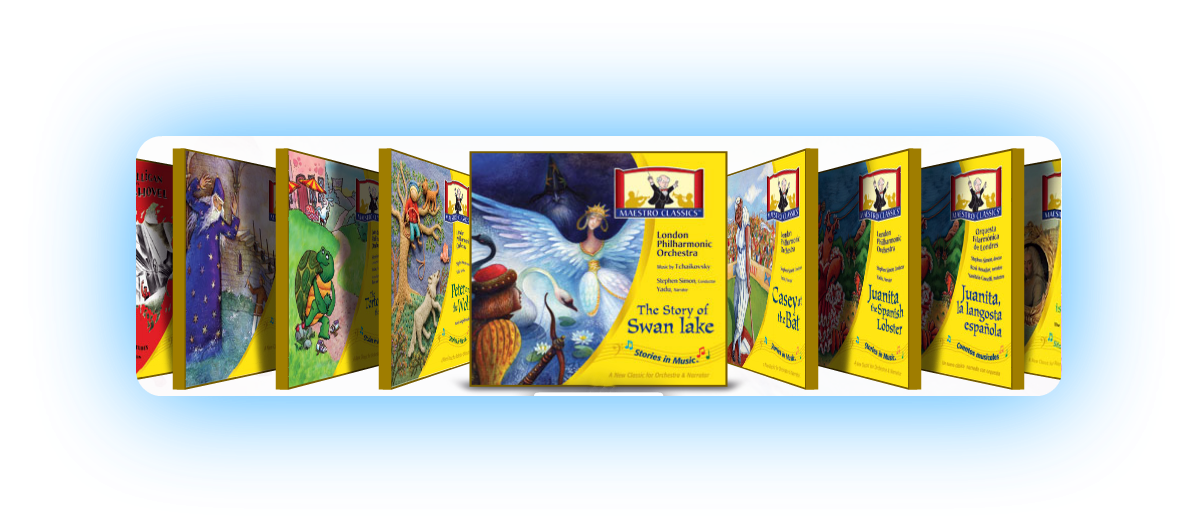 You can read more review on this and other great products at TOS Homeschool Crew.
Disclosure: I received a complimentary copy of this product to review in exchange for my honest opinion. I received no monetary compensation in exchange for a positive review. All thoughts and opinions are my own.