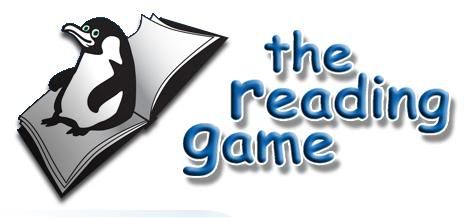 We were given the opportunity to review the Reading Game as part of the TOS Crew Review team.
The Reading Game was created by Kenneth Hodkinson, who noticed that his 4-year-old granddaughter was ready to read.
The game has 6 storybooks, each of which has 6 corresponding sets of cards.
The series goes in the following order:
Skunk Story
Snake Story
Bear Story
Penguins Story
Unicorn Story
Zebra Story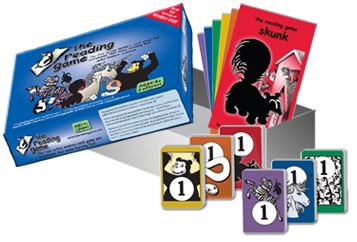 The reading game is set up as a two-player game between a teacher and a student.
Starting with the Skunk story, and the 10 cards marked with a "1", you lay the cards face-down and play a memory match game with your student.  As each pair of cards is turned over, the player reads the words that are revealed, trying to get a match.
This is done as many times as necessary for each set of cards until you can tell that the child has mastered the words in that set.  Once you have completed card sets 1 and 2, the child has test sentences to read that utilize the words from the cards in those sets.
The test sentences are available in the Rules and Teaching Guide as well as a downloadable Printable Test Sentences on the Reading Game website.  There is also a pre/post-card game assessment so you can track their progress.
By the time you have gone through all 6 sets of cards for a particular level, the student will have mastered reading 30 new words (totaling 180 words after completing all levels).  They will then be able to read the corresponding story that uses only the words that they have learned.
According to the Reading game website:
Almost half of [the words] are among the one hundred most commonly used words in the English language.

• Dolch Word List of "service words" (pronouns, adjectives, adverbs, prepositions, conjunctions, and verbs) that cannot be learned through the use of pictures. 60% of the words in "The Reading Game" are on the Dolch Word List for pre-k and k and makes up 54% of dolch words for Pre-K, K and 1st Grade.

• Of the first 100 most commonly used English words (source The Reading Teachers Book of Lists, Third Edition by Fry, et al) "The Reading Game" incorporates 88% of the most common twenty-five words and 63% of the first 100.
The reading game is meant to be a supplement to your school or homeschool's regular reading program – this is not a stand-alone program.
All of the words are lowercase (with the exception of the word "I").
Our take:
When we first started reviewing this game, my son wasn't terribly confident in his reading skills, so it was hard for me to get him to play this with me.  Once he started becoming more confident, he enjoyed playing the game.
One thing I was surprised by was that the learning words didn't follow the natural progression of reading like a lot of the other reading programs focus on.  For example, for the skunk story, we learned/reviewed words like:
can
cat
is
me
not
sad
day
dog
fun
play
will
……and then all of a sudden "stripe" was thrown in there. I know that the word is necessary in order for the skunk book to be read, but like I said, it surprised me.
I definitely think Mr. Hodkinson's 4-year-old was a very advanced reader.  My son didn't want anything to do with really trying to read until he turned 6….and even still, he gets frustrated very easily.
He does think that this game is fun, but I have to "catch" him at the right time if we're learning new words.
I had mixed feelings of the combining of the words "with" and "out" to make "without":
and "can" and "not for "cannot":
(I know that they were showing that the student knows the two words, but the combined word isn't normally hyphenated).
Aside from this dot that separated the two words that the students learned, there is no punctuation used so as not to confuse the kids with "mysterious squiggles and dots" as is explained in the instruction booklet.  The end of a sentence is denoted by a line break.
This game is good for students who have some ability sounding out words and blending sounds.
This game can be purchased from TheReadingGame.com for $24.95. Orders of 8 or more will receive a 15% discount.
To read more reviews about this game, visit TOS Homeschool Crew.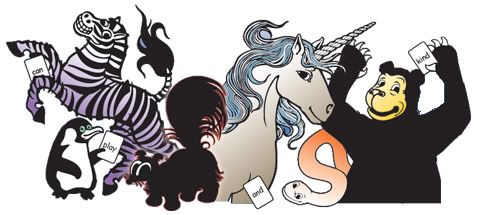 Disclosure: I received a complimentary copy of this game to review in exchange for my honest opinion. I received no monetary compensation in exchange for a positive review. All thoughts and opinions are my own.